Nor'wester Therapy Dogs: Canine Partners in Education uses registered therapy dogs to enhance the educational environment so that children are motivated to work on a wide range of academic skills. In addition, our therapy dog teams support specialized classrooms such as multiple disabilities, life skills, autistic support, and intensive learning support. Our teams also work with school guidance counselors and psychologists to support students with social and emotional needs as well as being on call to assist grief counselors in crisis intervention.
Dogs are ideal reading and learning companions because they help increase relaxation, listen attentively, do not judge, laugh, or criticize, allow children to proceed at their own pace, and are less intimidating than the students' peers.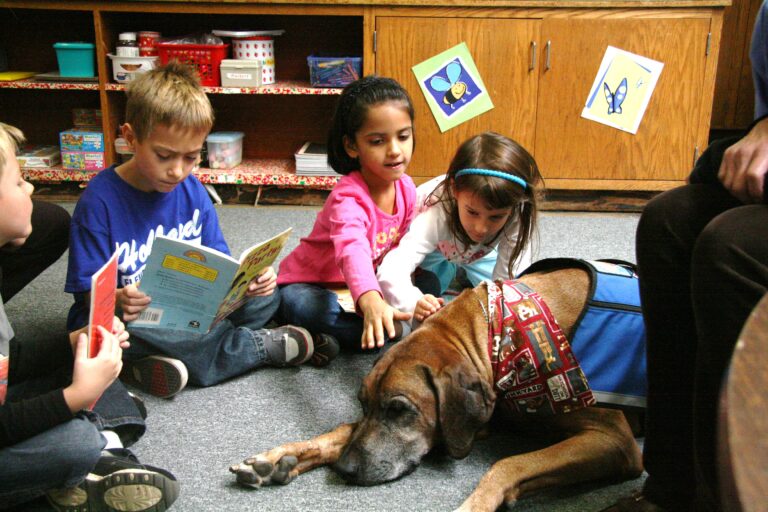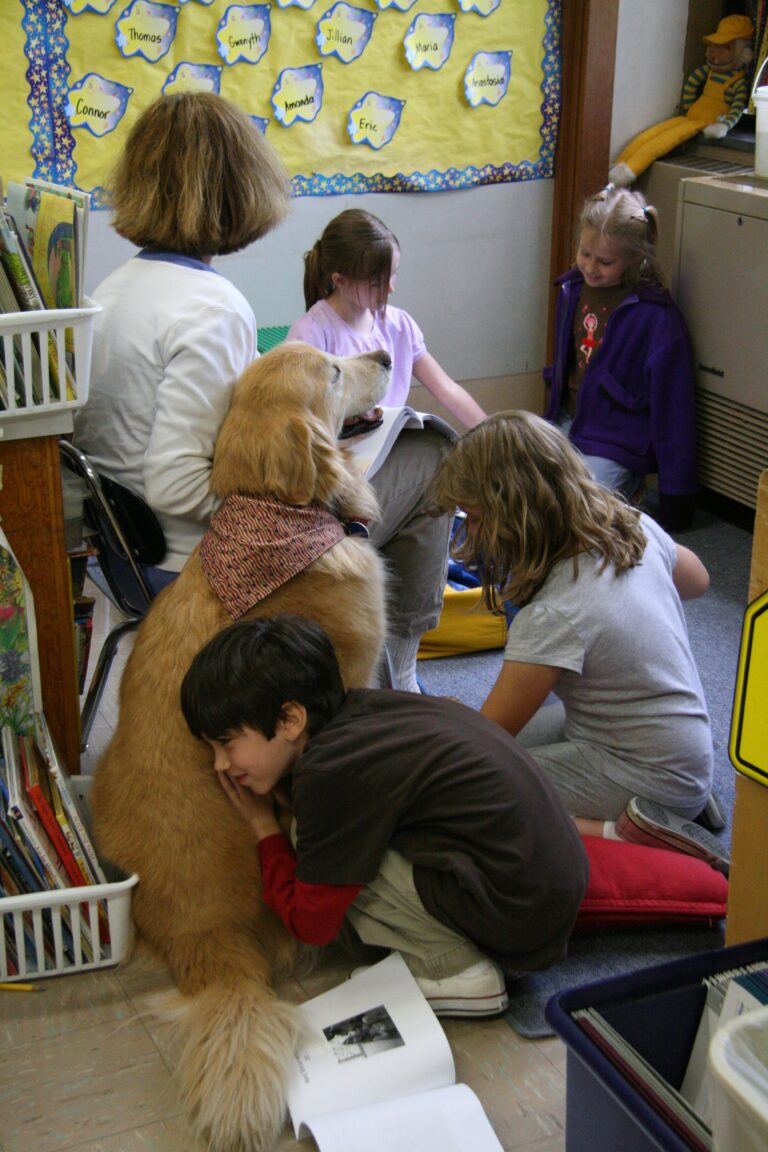 Therapy dog handlers/volunteers work with students individually or in small groups under the direction and supervision of the classroom teacher. The handler is a skilled facilitator, shifting performance pressure off the child and providing support as the child receives supervised academic and reading practice. Unmotivated readers and learners gain motivation, confidence, and discover the joys of becoming a life-long reader and learner at the side of their therapy dog.
Our therapy dog teams are active participants in public library programs for children. The Free Library of Northampton Township in Richboro, Pennsylvania, uses our therapy dog teams in their summer reading programs as well as monthly during the school year.
Bucks County Community College, Newtown, Pennsylvania, partners with our organization to provide Comfort Dogs on Campus which supports college students during semester high stress periods such as starting the freshman year, mid-terms, and final exams.