Teacher Resources
Letters to Bubba
From Jen Cook (Neshaminy School District):
In November, my students worked on writing friendly letters. They put all their learning into practice by writing a friendly letter to Bubba, our therapy dog. These letters included all five parts of a friendly letter, gave some personal information, and asked Bubba a question. After drafting, revising, and editing our letters, they wrote Mr. Nelson's address on the envelope as well as their return address and enclosed their letters. They were so excited to hear their letters were received by Bubba.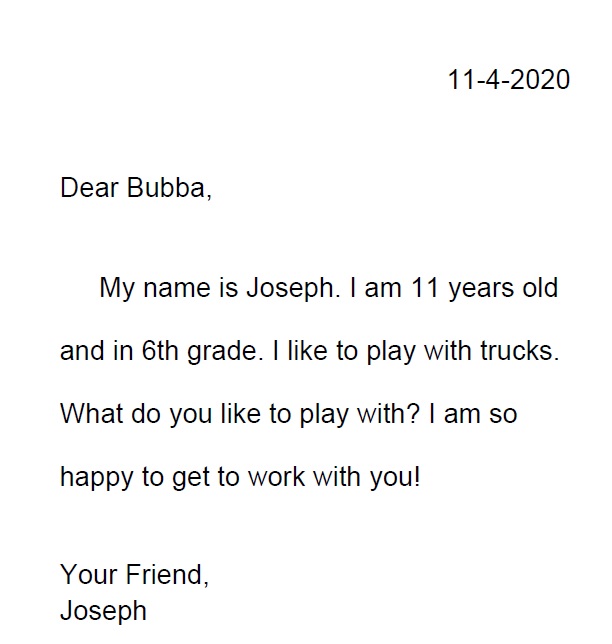 Next, Bubba will use their head shots to respond to their letters in their own special video.  After the students view Bubba's reply to their question, they will get to choose a trick they would like to see Bubba do.  Mr. Nelson has been working hard to make videos of all Bubba's amazing tricks to share with the teachers/students.  I am so thankful during this crazy pandemic, my students still have this amazing opportunity to work with Nor'wester Therapy Dogs.