Community Support
Donate
GIVING TUESDAY, December 3, 2019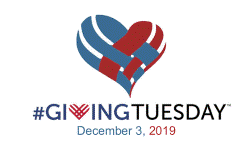 Dear Friends and Supporters:
Please consider making a donation to Nor'wester Therapy Dogs so that we can continue to grow our program and services. It is people like you who help us keep the therapy dog magic alive for students who are struggling socially, emotionally, and academically. If you prefer not to donate via the Facebook Giving Tuesday campaign, you may donate via our website or send a check to:
Nor'wester Therapy Dogs
485 Worthington Mill Rd.
Richboro, PA 18954
Thanking you in advance for your generosity.