Testimonials
KATHY GARDOSH AND PATRICK ARE A HIT AT THOMAS FITZWATER ELEMENTARY! (Part 1)
By Mrs. Shelby Wetzel Crawford and her kids
Mrs. Shelby Wetzel Crawford, teacher, writes:
"Ms. Kathy and Patrick have been an amazing highlight of our year in second grade. The students constantly ask when they will be coming and if they could come more often. They look forward to studying with Patrick, reading with him, and just having him in the room. We have taught him shapes and time in math. We have done science experiments with him, and we have practiced our reading and even our writing with him. The students have become more confident from reading aloud to Patrick. They have learned better study skills from reviewing flashcards with him and have just enjoyed having him as a companion in class. I cannot thank Ms. Kathy enough for her amazing communication and fantastic job working with the students!
The children wanted to share how Patrick and Ms. Kathy have impacted their experiences as a second grade student this year!"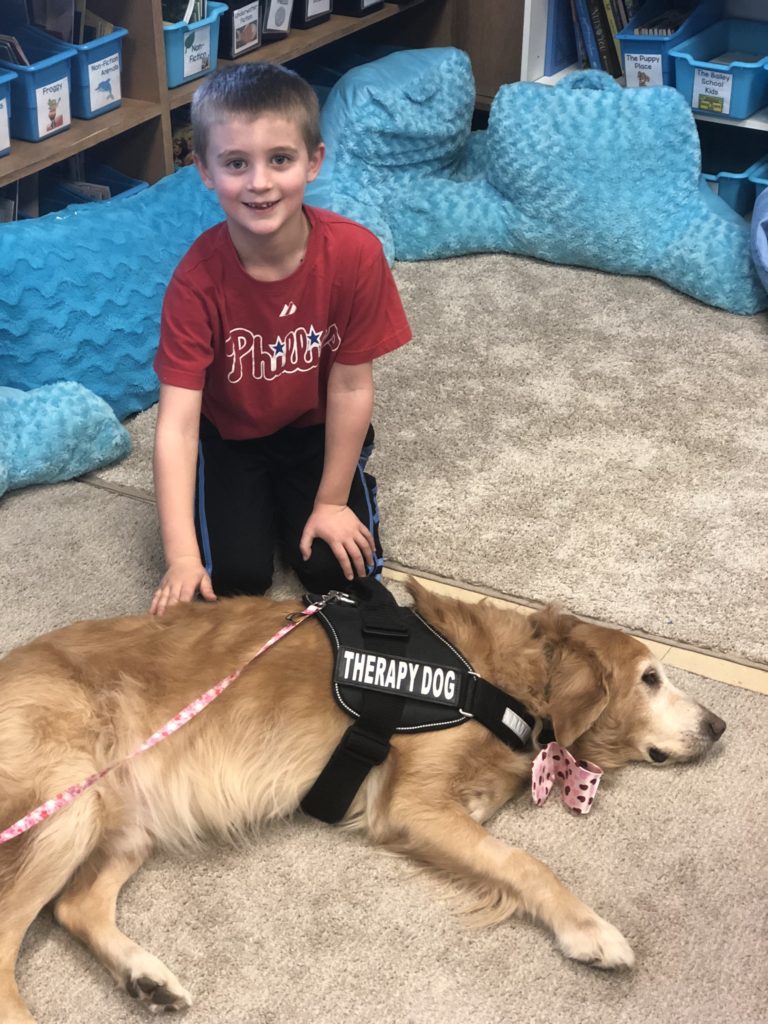 Patrick is helpful because he helps me share my stuff. Patrick is helpful because he makes me focus.  Dean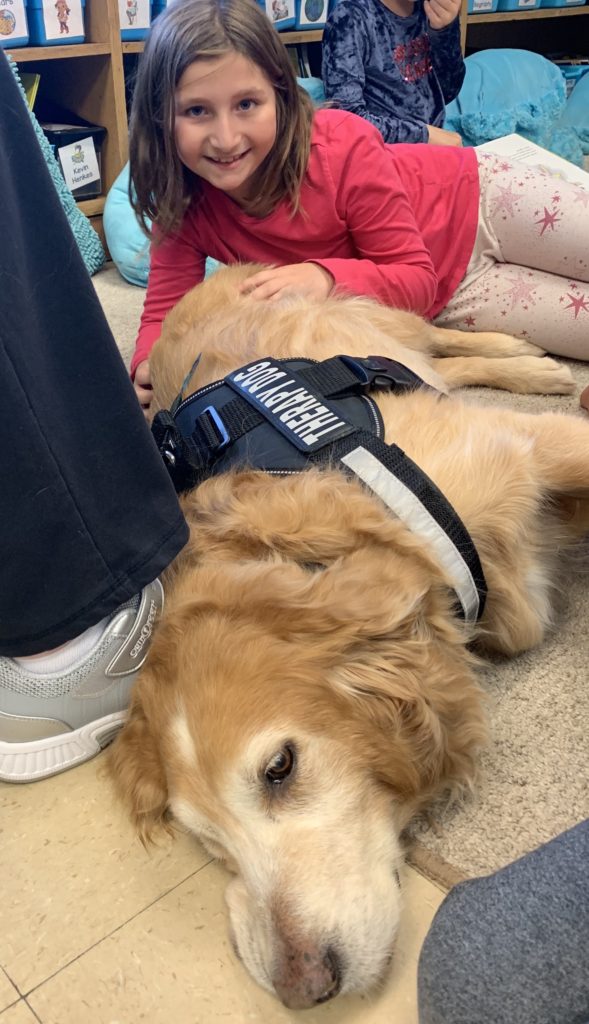 In second grade Patrick is my happy place. When I have bad dreams, Patrick helps me stay positive. In times that I'm scared, Patrick helps me stay comfortable. Now I kind of forget how it is not to have Patrick every Tuesday in the classroom. Patrick is a good helper in science and social studies.
Eyiram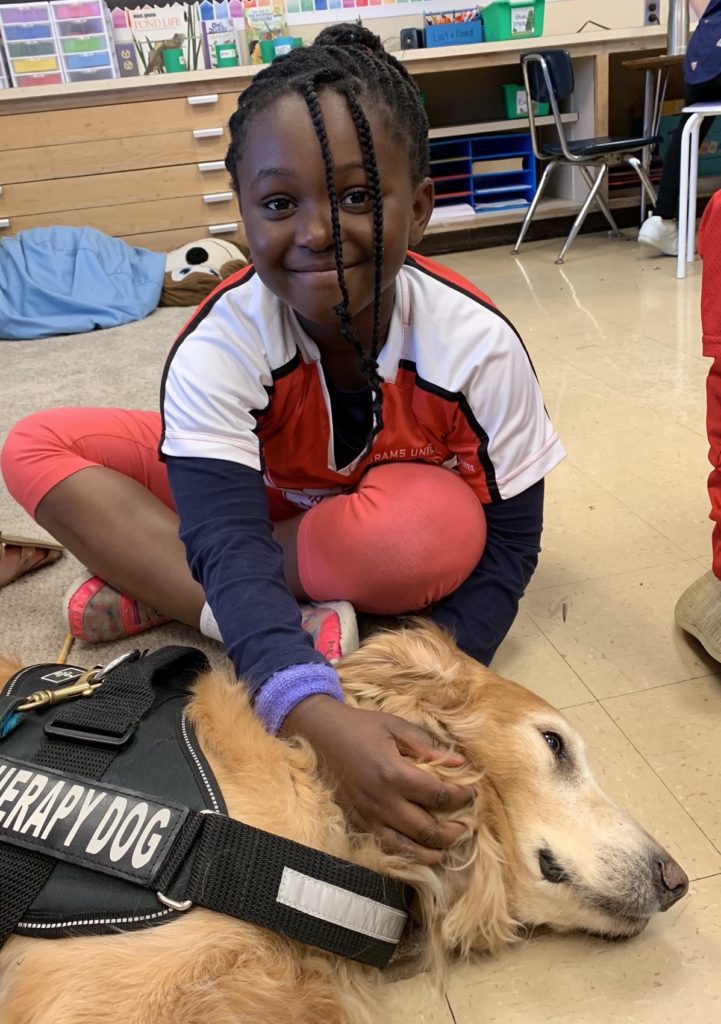 I think that Patrick has made me a better "out loud reader." Patrick made me better at sharing my ideas. Kieran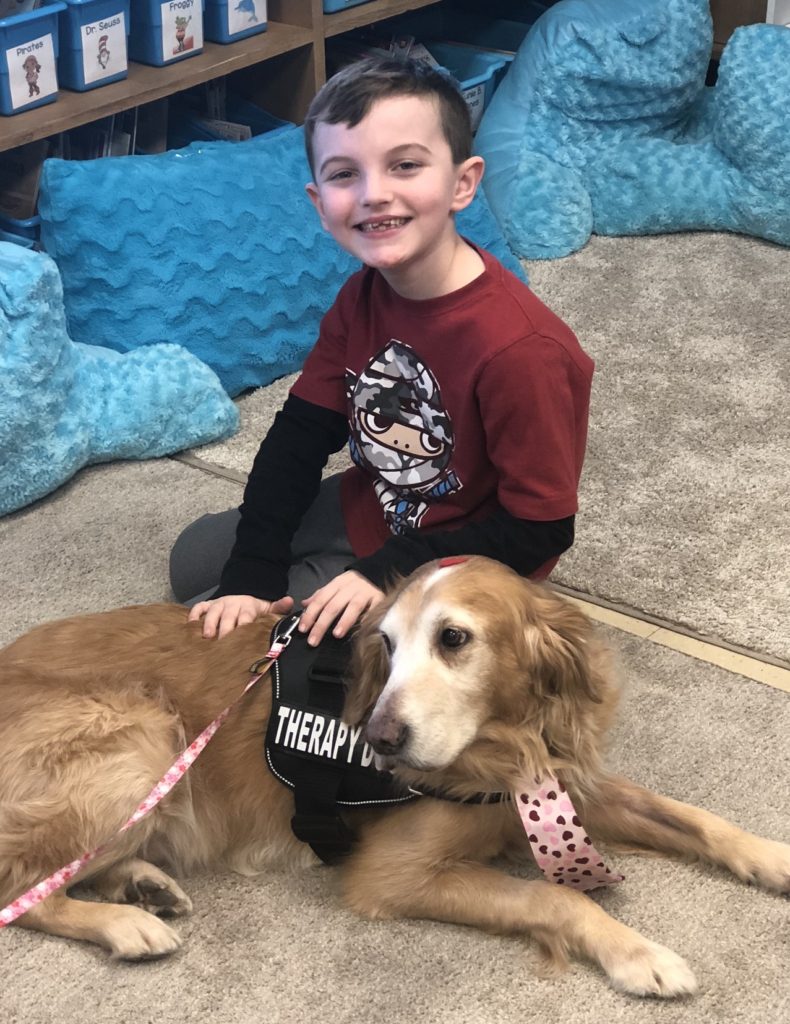 Patrick helps me focus. When I tell Patrick my ideas, Ms. Cathy tells me if it's good or not good. If it's good I keep it up; if it's bad I erase it. Tyler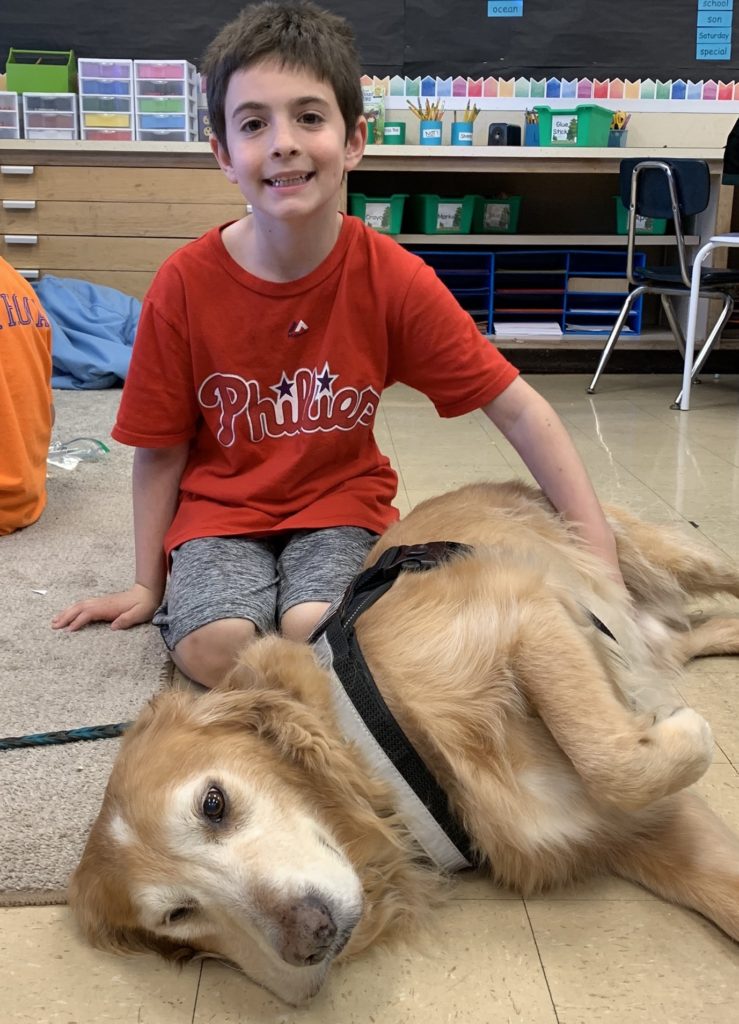 Patrick helps me feel sure, helps me focus more, and he helps me think about my answers. Thomas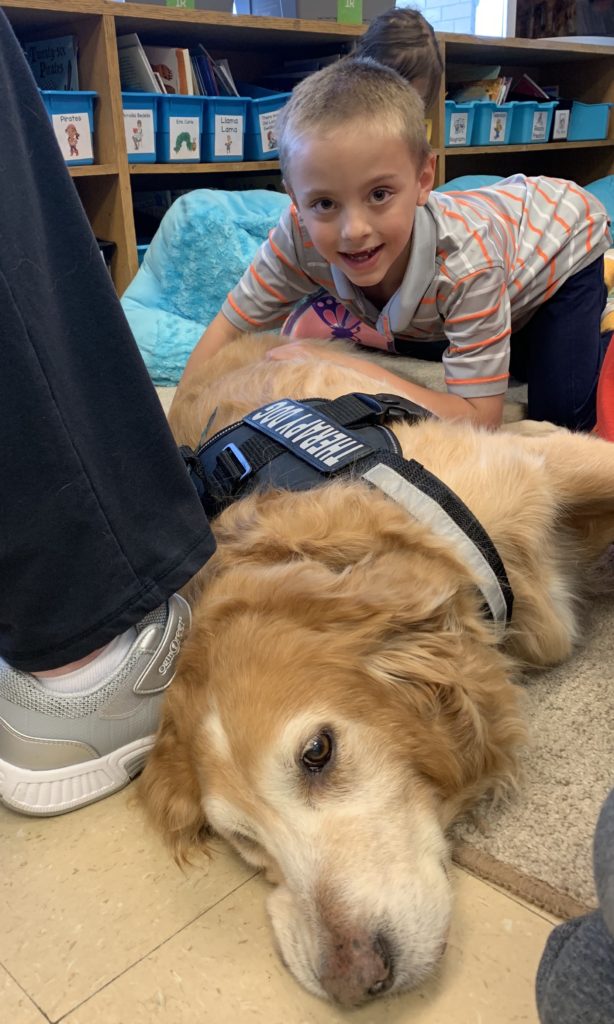 Patrick helped me to be focused and feel calm. Also, he helped me to share my ideas. I think that Patrick made me better at reading out loud. Jayson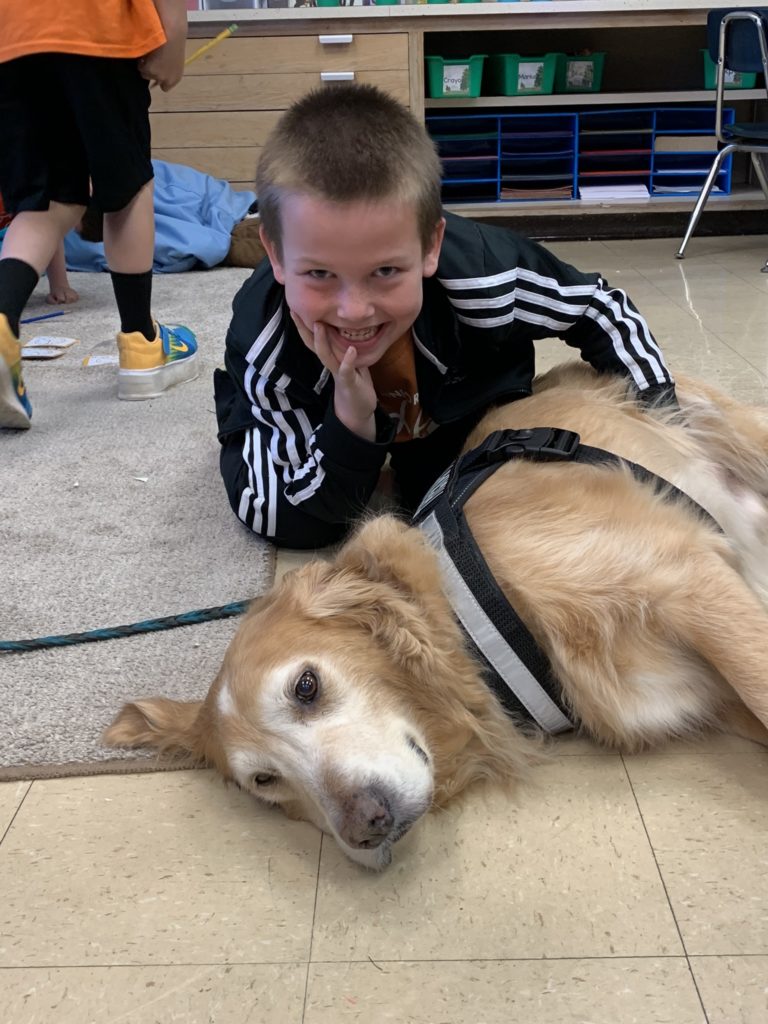 Patrick has made me more confident with reading out loud. It has helped a lot because when I would read sometimes, I would skip lines. He helps a lot by helping us read better and knowing economics and flashcards. That´s what Patrick has done for us. Beau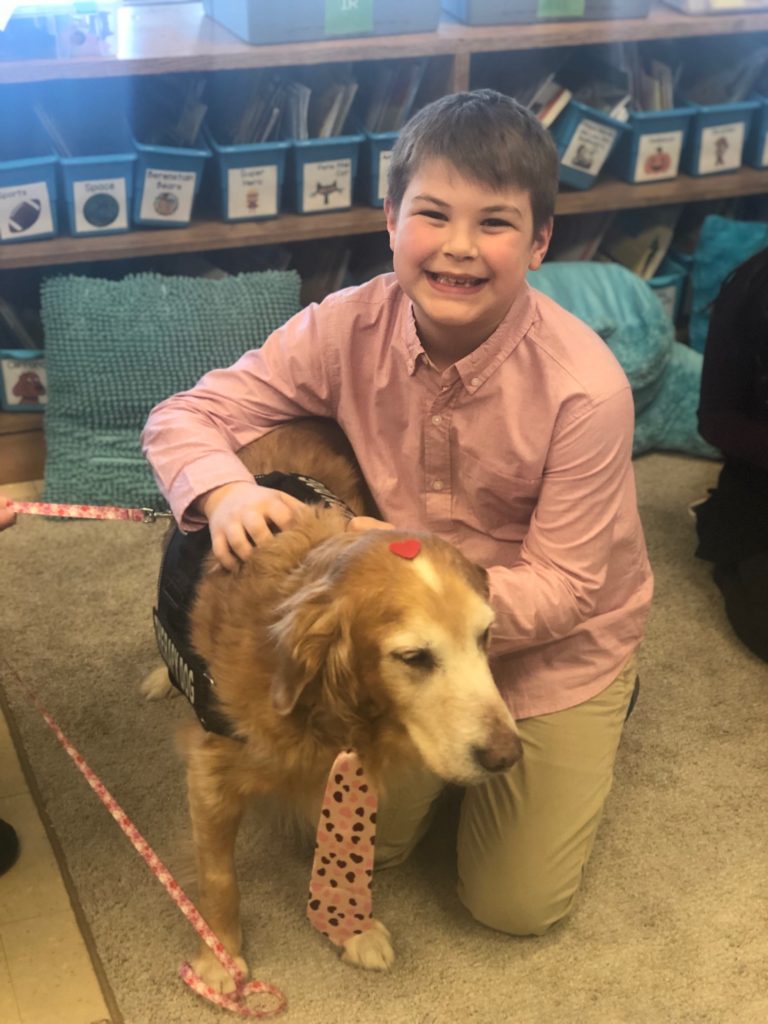 Patrick is helpful because he helps me calm down. He helps me want to show my work more. He is a friend, and he makes me want to make more friends.   Jonathan More of Mrs. Crawford's students will be sharing their thoughts in the weeks to come…