Community Support
FREE EYE EXAMS FOR THERAPY AND SERVICE DOGS
Free eye exams!? Yes, many of our Nor'wester therapy dogs were fortunate to receive free sight-preserving screenings in May.
Each year the American College of Veterinary Ophthalmologists (ACVO) collaborates with StokesRx to offer free ocular-screening eye exams to qualified service, working, and therapy dogs. This philanthropic event benefits formally trained service, working, and therapy dogs who support the well-being of the individuals they serve.
ACVO board-certified diplomates and StokesRx, with other sponsors and non-profit supporters, have been offering this service for eleven years. Dr. Bill Miller, the founder of the program, recognized the good that was being done by so many veterinary ophthalmologist specialists who were already donating eye exams, and he decided to create a national platform to help expand these individual efforts.
Approximately 67,625 animals have received these free screening exams over the past eleven years, and over 300 veterinary specialists volunteer their time and facilities annually. About 8,000 eye exams are provided across America, Canada, and Puerto Rico each May.
The program's goals are to:
Preserve the sight of those who serve us selflessly.
Strengthen referral relationships with general practice veterinarians.
Benefit those who rely on service animals, both individuals and society.
Dr. Martha Low, board-certified veterinary ophthalmologist at CARES in Middletown, has been a participant in this program for years. "I love participating in this event," says Dr. Low. "It allows us to really see the impact of our work and provides screening for early detection of ocular diseases. With early detection, diseases that can potentially cause blindness may be caught early and treated early, helping these important service animals keep their vision." During the exam, Dr. Low first performs indirect ophthalmoscopy to evaluate the retina, optic nerve, and back of the eye.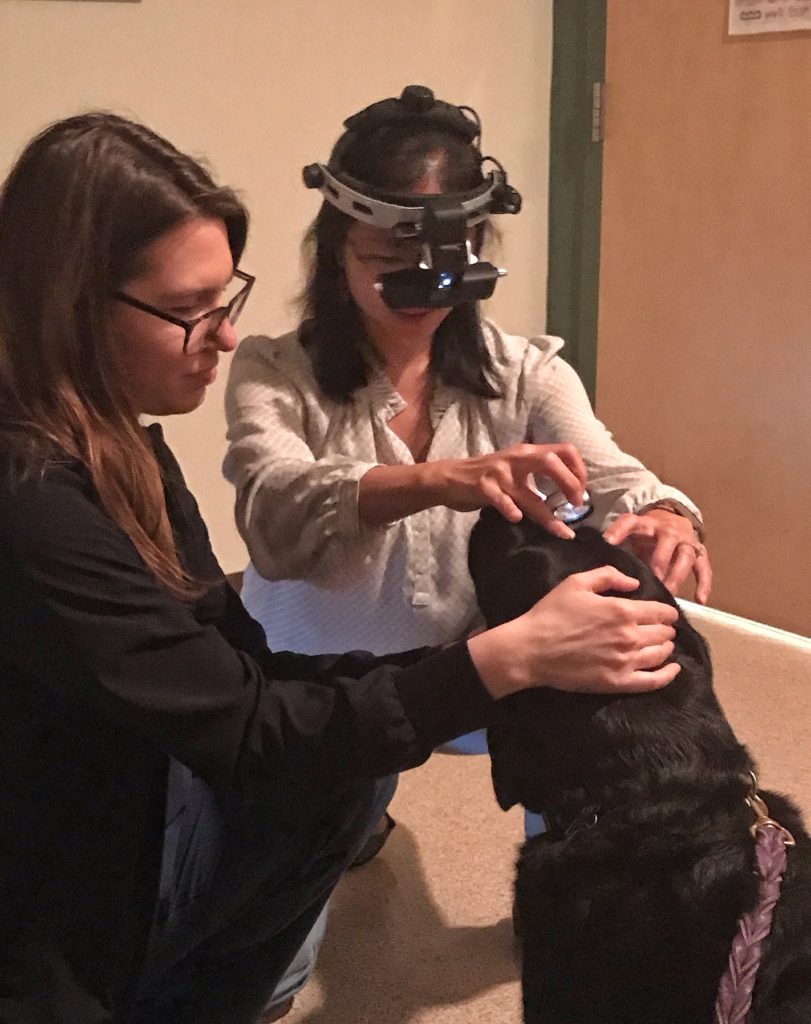 Then she uses a slit lamp biomicroscope to examine the eyelids, cornea, iris, and lens for cataracts. Many aging dogs with cloudiness in their eyes actually have nuclear (lenticular) sclerosis and not cataracts.
After the exam, all dogs receive a complimentary neck bandana. Heidi and Hannah happily pose wearing their bandanas, with Dr. Low's vet tech who assisted in the exam.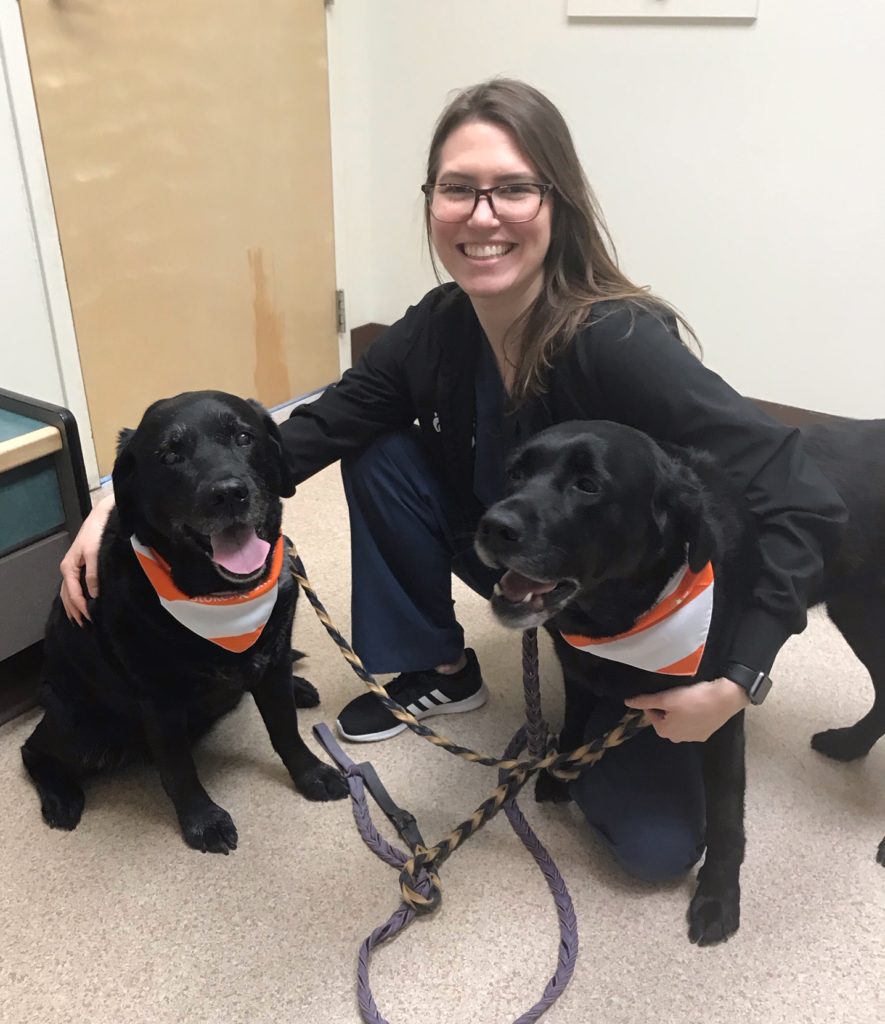 The Nor'wester Therapy Dog organization wishes to thank Dr. Low, CARES, and the ACVO/StokesRX collaboration that provides such a valuable service. Remember, if YOU have a working service or therapy dog next spring, you are eligible to take advantage of this wonderful opportunity.