Literacy & Learning
TEACHER REPLACED BY THERAPY DOG, AND THE STUDENTS ARE THRILLED!
By Heather Wade, Holland Elementary, Council Rock School District
Therapy dog Jingles, owned and handled by Joyce McGettigan, went right to the head of the classroom when he entered. We think he knew it was the best way to see all the kids at once. He pretty much pushed the teacher out of the way so he could take over teaching for the morning.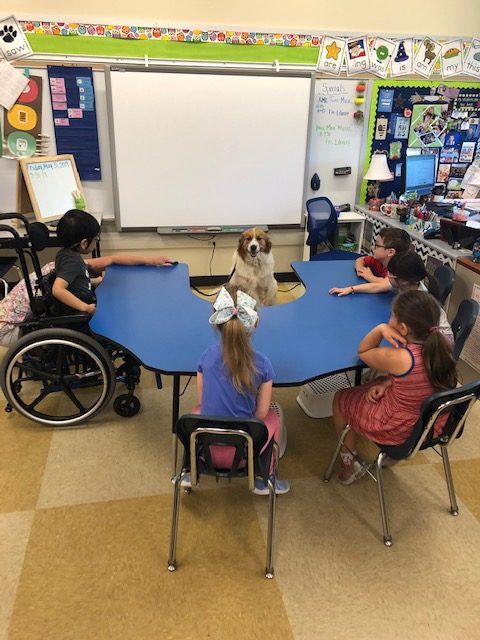 In Math the previous week, the students were learning about "longer/shorter" and putting things in order based on length.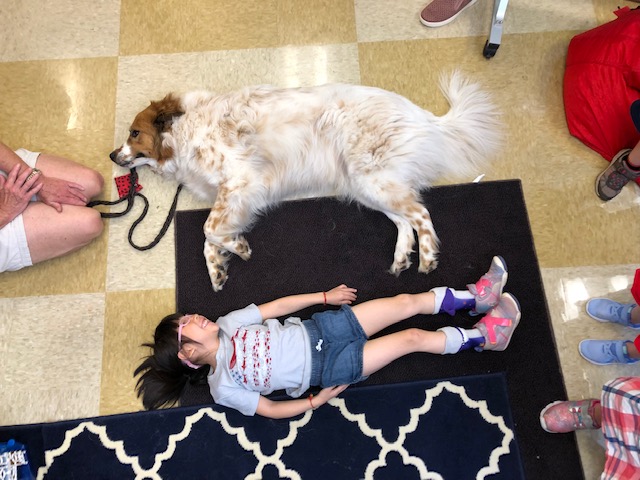 We put the students and Jingles side by side and put them in order.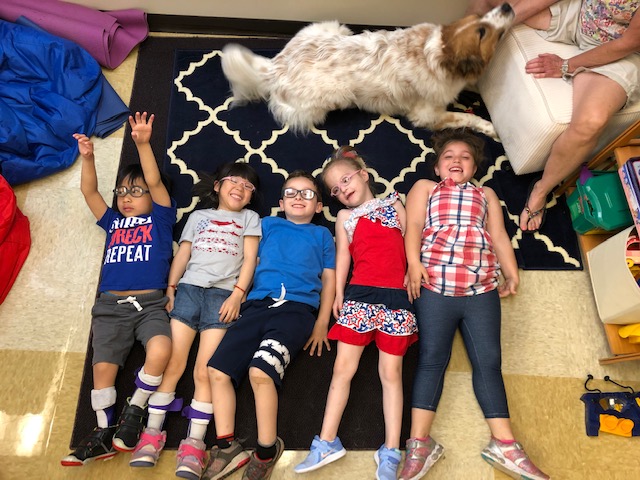 Math concepts can be lots of fun when the therapy dog helps teach!