Literacy & Learning
News
Volunteer
Acts of Kindness Day at Holland Elementary
The first week in March 2020 was designated as "Reading Across Holland Elementary School Week." Howard Barkan, better known to the kids as Mr. Howard, volunteers with his therapy dog Winnie in a third grade class taught by Kelly Burdette and Amanda Vierick. When Mr. Howard and Winne walked into the classroom on Wednesday of that week, he was so surprised! The students in the class had collaborated on a book to present to Mr. Howard and Winnie as part of the "Acts of Kindness Day" which they had celebrated the day before. On the cover of the book the kids had written "Thanks for always being so kind," and "Mr. Howard & Winnie Rock!" Inside, were 20 letters of appreciation from the students in the class.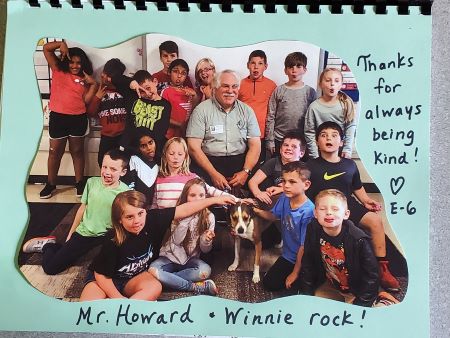 When Winnie and Mr. Howard do their weekly visit, usually only 5-6 students read to them, but on this special day everyone who had contributed to the book read their letter aloud to them! While Winnie maintained her usual nonchalant behavior, Mr. Howard was clearly surprised and overwhelmed with the celebration and expression of appreciation; just look at that huge smile on his face. THIS is what makes therapy dog work so enriching for volunteers.
We hope you enjoy reading a few of the letters written by the students. Winnie and Mr. Howard are looking forward to the day when they can return to their weekly visits to their third grade class at Holland Elementary School.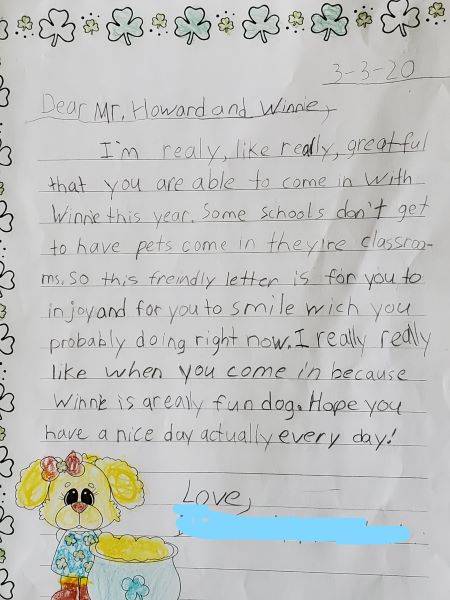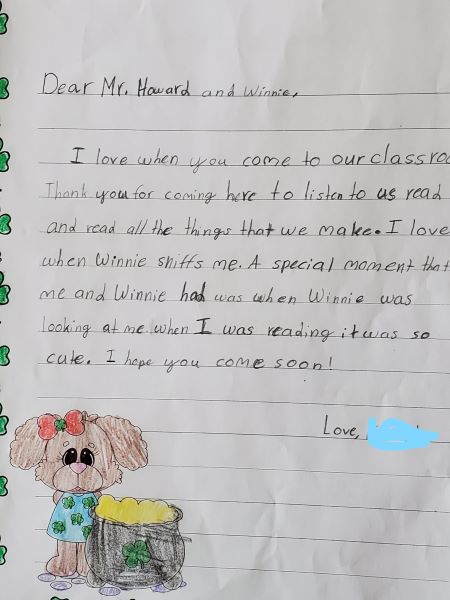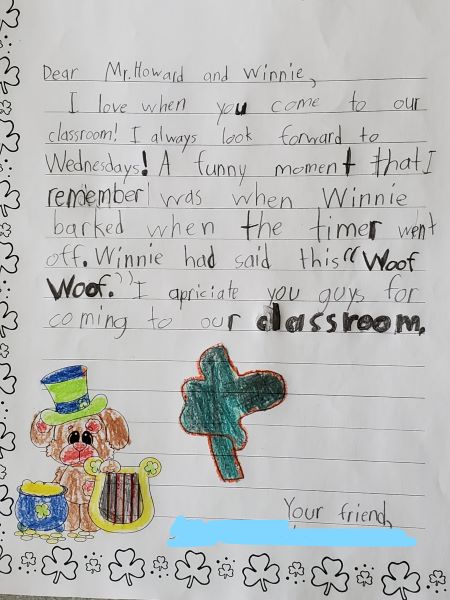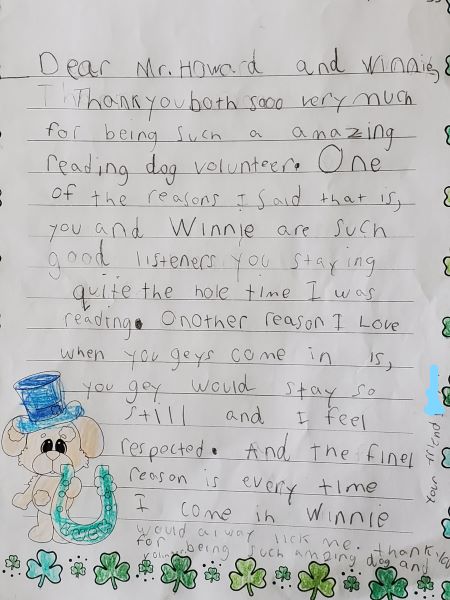 Also a couple of regular pictures from a different day. Just because.