Testimonials
THERAPY DOG APRIL INSPIRES A PERSUASIVE LETTER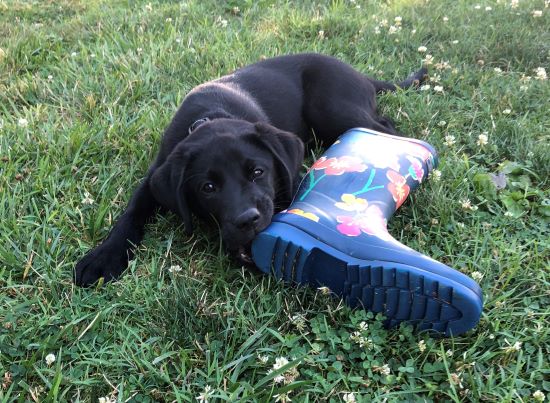 Carla Foy introduced persuasive letter writing to her second graders. She thought it would be a great opportunity to use their therapy dog April (a black Labrador Retriever) and her handler Nan Muska to model this writing exercise. Carla had the class brainstorm the "opinion" and then the reasons why they should have a therapy dog in the classroom.
She used the "Oreo" model to teach the lesson (Opinion, reasons, example, opinion). Her class decided to try to persuade another teacher in their school to host a therapy dog, and the class letter was specifically written for their fifth grade buddy class.
Some of the children volunteered reasons and examples such as:
"If you don't have a dog of your own, a therapy dog makes you feel like you have your own dog."
"You get to pet a dog while you read so you are relaxed and not nervous to read aloud."
"The dog's handler is so nice, and sometimes you get to walk her and her therapy dog to the office when it's time for them to leave."
Following the whole-group lesson using Nan and April as their subject, the students then wrote a personal persuasive letter. Some students chose to write a letter persuading the principal to install a smoothie machine in the cafeteria. Others wrote to their parents to persuade them to buy a certain toy.
Two letters went to the parents of a set of triplets, two of whom were in Carla's class.  They both wrote their own individual letter to their parents to persuade them to get a puppy.  After reading the letters and taking some time to think about the reasons and examples their sons set forth, the parents were convinced and decided to get a puppy for the family!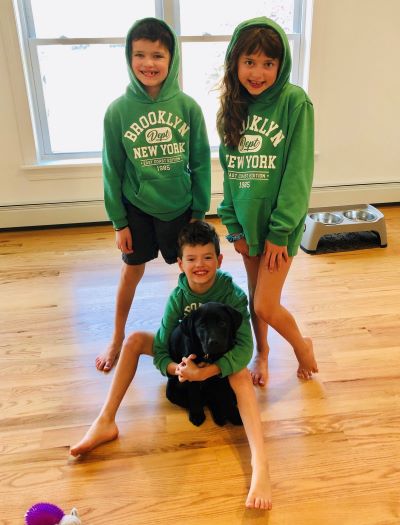 They got a black Labrador puppy because the boys loved April so much, and they named him Philly.